Capitalising on opportunity with ESG ETFs: Amundi at the FT ETF Leaders' Forum
Friday 02 July 2021
Expertise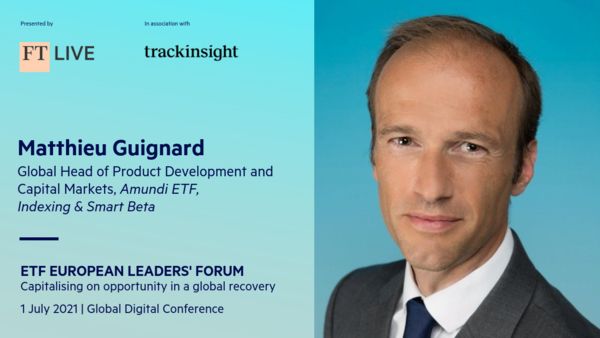 Passive investors embraced the rise in ESG investing in 2020. Since then a dialogue has unfolded around the opportunity for investors seeking greater sustainability through ETFs and the potential for impact with indexing.
Addressing these issues, Matthieu Guignard, Global Head of Product Development & Capital Markets at Amundi joined the FT ETF Leaders' Forum on Thursday 1 July.
• Interview on ESG investing with ETFs hosted by the FT's Elliot Smither
• Panel discussion: Capitalising on opportunity with ESG ETF investment
The discussion also featured panellists from Conser, Capital Generation Partnership and UNCTAD covering climate risk, ESG investment opportunities, and ESG product evolution.