Amundi awarded "Smart Beta Manager of the year" by Financial News
Thursday 24 October 2019
Award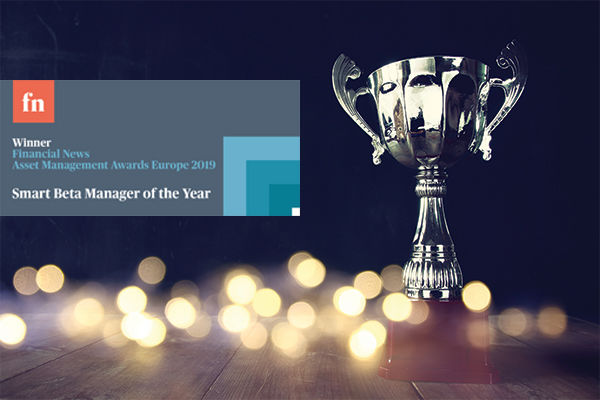 Amundi ETF, Indexing & Smart Beta received the prestigious recognition of "Smart Beta Manager of the year" at the 18th Financial News Asset Management Awards 2019, that took place on October 17th at the V&A Museum in London.
The Financial News Asset Management Awards celebrate outstanding performance and contributions to the financial industry. Nominees were judged by a selected panel of distinguished industry experts and FN senior editors.
Amundi now manages about €25bn across its range of smart beta funds (as of August 2019). The judges praised Amundi's risk parity strategy, which systematically underweights the most volatile stocks while ensuring the fund remains diversified. Its Euro Risk Parity fund returned 2.4% over the year to March, against 0.5% for its benchmark and with significantly less volatility.