Amundi ETF, a major European player in the ETF market
€76.8Bn
Asset under management²
Top 5
In continental Europe2
Amundi, the leading european asset manager
€1.794tn
Assets under Management4
Amundi ETF philosophy toward quality & efficiency

Cost-efficiency
Cost is a determining factor in any investment decision and especially for ETFs. For this reason, Amundi ETF is committed to offer investors an attractive cost structure, positioning the average TERs of the whole range cheaper than European competitors1.
The dedicated capital market team also works very closely with large number of market makers to ensure tight bid/offer spreads and competitive creation and redemption fees.
Transaction costs and commissions occur when trading ETFs.

Innovation
At Amundi ETF, we believe in a pragmatic approach of innovation, in which client discussions are valued, to better meet their asset allocation needs.
In addition to extensive research capabilities, close relationship with index providers help to define clear index methodologies and launch efficient and transparent products.
The outcome is that more than a third of the range was unprecedented at launch date, while maintaining a focus on simplicity and liquidity.

Proximity & added value
Our dedicated sales people, experts in their field, are here to offer investors products suiting their choices for strategic allocation while taking local needs into consideration.

Our capital market desk is focused on bringing value to clients from the monitoring of liquidity to the final trade.
Research and publications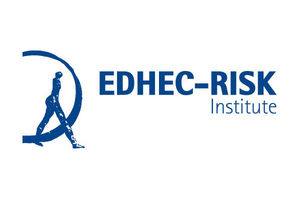 EDHEC-Risk research chair
As a pioneer in sustainable investing, Amundi is delighted to see growing interest from investors in ESG solutions. It is also encouraging to see that use of ETFs to implement these strategies is continues to rise with 55% of respondents using ESG ETFs. Investors are keen to see further sustainable investment product development in with 50% of respondents looking ESG and low-carbon ETF innovation. With respondents reporting a range of objectives for their ESG allocations, from a positive impact on society (65%), to reducing long-term risk (58%) and improving performance (25%) it is clear that there is no one-size-fits-all in sustainable investing. The survey also showed that despite the maturity of the ETF industry respondents (54%) are still looking to increase their use of ETFs in their portfolios. And their key priority in selecting an ETF is the price (91%) and the quality of replication (86%).The EDHEC European ETF, Smart Beta and Factor Investing Survey is conducted each year as part of the Amundi research chair at EDHEC-Risk Institute on "ETF, Indexing and Smart Beta Investment Strategies".

Amundi Research Center
Access to Amundi's independent research platform. Covering the main aspects of investment research, our in-house experts seek to anticipate and innovate to the benefit of both investment teams and clients alike.

ETF Allocation ideas
Every month, Amundi ETF presents the new Cross Asset Investment Strategy publication issued by Amundi Research team and selects 3 strong convictions from it and highlights relevant exposures for investors' asset allocation.
Strong international recognition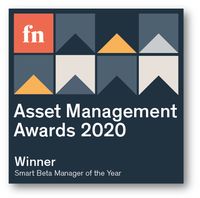 Financial News
2020 - Smart Beta Manager of the Year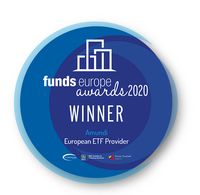 Funds Europe Awards
2020 - European ETF Provider of the year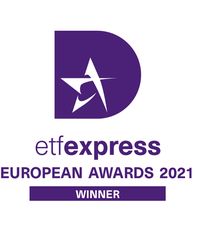 ETF Express Awards
2020 - Best Money Market Provider
2020 - Outstanding Contribution by an Individual

European Pensions Awards
2020 - ETF Provider of the Year

ESG Investing
2021 - Best ESG ETF Provider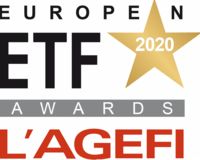 Agefi
2020:
Hypergrowth award ESG ETFs

Amundi Index MSCI Europe SRI - UCITS ETF

Most efficient tracking award emerging equity ETFs

Amundi MSCI Eastern Europe Ex Russia UCITS ETF
1. Calculated by Amundi using data as of 31/08/2021. The average asset-weighted Total Expense Ratios(TERs) of all Amundi ETF Funds: 0.20%, against global average TERs of other European ETFs (incl. the Funds): 0.25% as per etfgi.com. Important: some individual Funds may not be cheaper than their European peers or may not have an equivalent European peer group to compare with and vice versa. The TER corresponds to the ongoing charges disclosed in the KIID. Analysis excluding third party commissions/costs incurred directly by investors when trading.
2. Source: Amundi ETF as of end of July 2021, ETC Gold included
3. ETF GI at end July 2021
4. Amundi figures as of June 30, 2021
5. Source IPE "Top 500 asset managers" published in June 2021 and based on AUM as of December 2020