Amundi ETF, A major European player in the ETF market
€ 38 Bn
Asset under management²
Top 5
In continental Europe³
Amundi ETF philosophy toward quality & efficiency

Cost-efficiency
Cost is a determining factor in any investment decision and especially for ETFs. For this reason, Amundi ETF is committed to offer investors an attractive cost structure, positioning the average TERs of the whole range cheaper than European competitors1.
The dedicated capital market team also works very closely with large number of market makers to ensure tight bid/offer spreads and competitive creation and redemption fees.
Transaction costs and commissions occur when trading ETFs.

Innovation
At Amundi ETF, we believe in a pragmatic approach of innovation, in which client discussions are valued, to better meet their asset allocation needs.
In addition to extensive research capabilities, close relationship with index providers help to define clear index methodologies and launch efficient and transparent products.
The outcome is that more than a third of the range was unprecedented at launch date, while maintaining a focus on simplicity and liquidity.

Proximity & added value
Our dedicated sales people, experts in their field, are here to offer investors products suiting their choices for strategic allocation while taking local needs into consideration.

Our capital market desk is focused on bringing value to clients from the monitoring of liquidity to the final trade.
Research and publications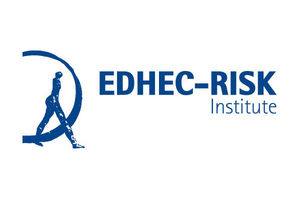 EDHEC-Risk research chair
Since 2009, the Amundi ETF, Indexing & Smart Beta team supports the "ETF and Passive Investment Strategies" research chair at EDHEC-Risk Institute. The chair conducts regular academic research on "core-satellite" investment approach, on the development of ETFs and their use by investors as part of their asset allocation strategies.
EDHEC-Risk Institute is recognised as a first-rate research institute in the fields of asset and risk management and its philosophy is to validate its work by publication in prestigious academic journals, but also to make it available to professionals and to participate in industry debate through its Position Papers, published studies and global conferences.
As part of its policy of transferring know-how to the industry, EDHEC-Risk Institute has set up ERI Scientific Beta. ERI Scientific Beta is an original initiative which aims to favour the adoption of the latest advances in smart beta design and implementation by the whole investment industry. Its academic origin provides the foundation for its strategy: offer, in the best economic conditions possible, the smart beta solutions that are most proven scientifically with full transparency of both the methods and the associated risks.

Amundi Research Center
Access to Amundi's independent research platform. Covering the main aspects of investment research, our in-house experts seek to anticipate and innovate to the benefit of both investment teams and clients alike.

ETF Allocation ideas
Every month, Amundi ETF presents the new Cross Asset Investment Strategy publication issued by Amundi Research team and selects 3 strong convictions from it and highlights relevant exposures for investors' asset allocation.
Strong international recognition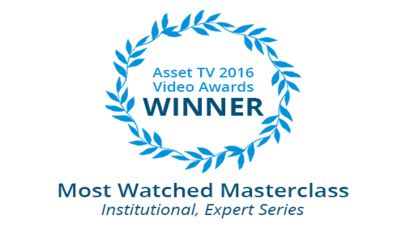 Asset TV Awards
2016 - Most watched masterclass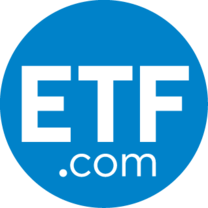 ETF.com Awards
2017- European ETF of the year AMUNDI ETF MSCI EMERGING MARKETS UCITS ETF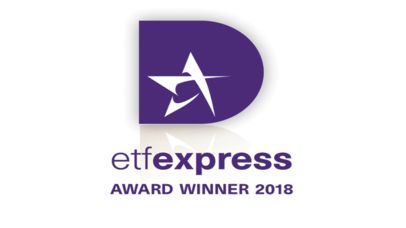 ETF Express Awards
2018 - Best Fixed Iconme (all exclusing cash) ETF Management Firm
2018 - Best Emerging Markets Equity ETF Management Firm
2017 - Best Fixed Income (excluding cash) ETF Management Company
2017 - Best Emerging Market Management Company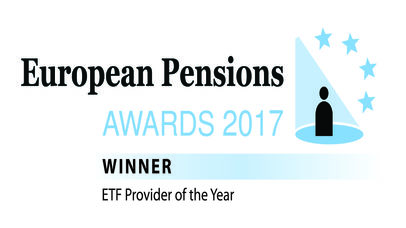 European Pensions Awards
2017 - ETF Provider of the year
2018 - ETF Provider of the year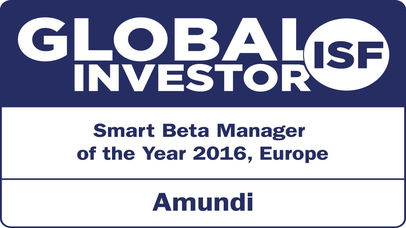 Global Investor Awards
2017 - Equity Smart Beta Manager of the Year
2018 - ETF/Passive manager of the Year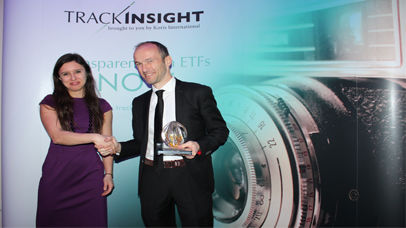 TrackInsight Awards
2017 - Prix de l'excellence de gamme
2017 - Best Tracking Difference
2017 - Best Tracking Error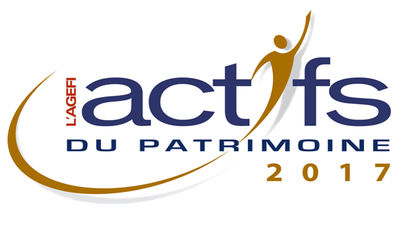 Agefi
2017 - Agefi Actifs du Patrimoine: Actifs d'Or de la Distribution - Actions ETF
2017 - Agefi Actifs du Patrimoine: Actifs d'Or de la Distribution - ETF de moins d'un an
2018 - Amundi ETF iSTOXX Europe Multi-Factor Market Neutral UCITS ETF - "Innovation" Awards Equities market
2018 - AMUNDI ETF MSCI EASTERN EUROPE EX RUSSIA UCITS ETF - Emerging Market Equities Awards " Best Tracking Error"
2018 - AMUNDI ETF MSCI EUROPE MIN VOLATILITY UCITS ETF - Developed Market Large Cap Equities "Best tracking error"
2018 - Amundi ETF MSCI Emerging Markets UCITS ETF -EUR dans la catégorie "Actions ETF"
2018 - Amundi ETF Floating Rate USD Corporate UCITS ETF dans la catégorie "Obligations ETF"
2018 - Amundi ETF FTSE Italia PIR UCITS ETF DR dans la catégorie "ETF de moins d'un an"
2018 - Amundi ETF iSTOXX Europe Multi-Factor Market Neutral UCITS ETF - "Actif de Bronze de l'Innovation" Awards Equities market
1. Calculated by Amundi using data as of 30/12/2016 from source: DB ETF Research. The average asset-weighted Total Expense Ratios (TERs) of all Amundi ETF Funds: 0.23%, against global average TERs of other European ETFs (incl. the Funds): 0.30% as per DB ETF Research. Important: some individual Funds may not be cheaper than their European peers or may not have an equivalent European peer group to compare with and vice versa. The TER corresponds to the ongoing charges disclosed in the KIID. Analysis excluding third party commissions/costs incurred directly by investors when trading.
2. Source: Amundi ETF, Indexing & Smart Beta as at end 2017 - Excluding joint venture figures.
3. Source: European Monthly ETF Market Review - Deutsche Bank, December 2017.
*No.1 European asset manager based on global assets under management (AUM) and the main headquarters being based in Europe – Source IPE " Top 400 asset managers" published in June 2018 and based on AUM as at December 2017.