Annual and fourth-quarter 2018 results
Wednesday 13 February 2019
Corporate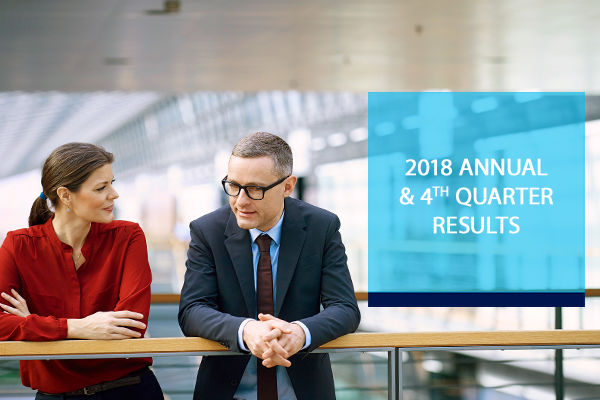 On Wednesday, 13 February, Amundi is releasing its annual and fourth-quarter 2018 results: high annual net inflows, a sharp improvement in results and a successful integration of Pioneer that led to a higher amount of synergies. The dividend submitted to the General Meeting also saw an increase.
Inflows remained high in 2018 (+€42bn), driven mainly by medium/long-term assets and Retail.
At the same time, given the negative market effect (-€43bn) concentrated at the end of the year, assets under management reached €1,425bn at 31 December 2018, stable over 12 months.
These strong results demonstrate the soundness of Amundi's business model.